The Powerful Ballad
Season 1, Episode 5
Air date
26 November 2008
Written by
Max Dann
Directed by
Roger Hodgman
Episode guide
Previous
Kuru the Guru
Next
Not Made in Japan
"The Powerful Ballad" is the fifth episode of Season 1 in The Elephant Princess. It first aired on 26 November 2008.
Emily Robins as Alex Wilson
Miles Szanto as Kuru
Maddy Tyers as Amanda Tucci
Sebastian Gregory as J.B. Deekes
Damien Bodie as Lord Vashan
Emilia Burns as Diva
Liam Hemsworth as Marcus
Eva Lazzaro as Zoe
Luke Arnold as Jago
Brett Climo as Omar
Victoria Eagger as Maha
Mauricio Merino, Jr. as Jake
Alfred Nicado as Elder
Grant Piro as Jim Wilson
Alyce Pratt as Anita
Siam as Anala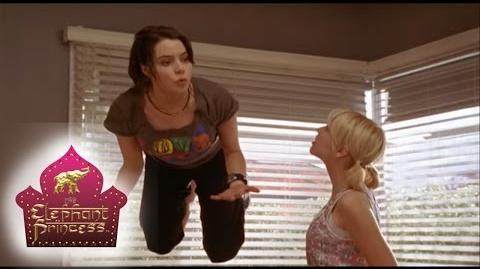 Ad blocker interference detected!
Wikia is a free-to-use site that makes money from advertising. We have a modified experience for viewers using ad blockers

Wikia is not accessible if you've made further modifications. Remove the custom ad blocker rule(s) and the page will load as expected.