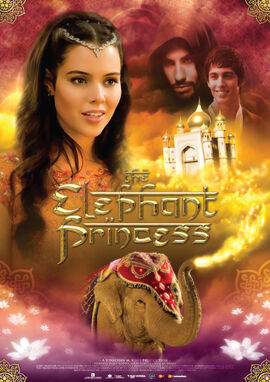 Alex Wilson thinks she is an average suburban girl living in Melbourne, until her 16th birthday when exotic visitor, Kuru, shows up in her backyard with a magical elephant, Anala. He informs her she is the heir to the throne of the magical kingdom of Manjipoor. With his help, the reluctant princess will master her magic powers and defend her royal inheritance against her devious cousin, Vashan, whilst balancing the pull of both worlds to find her true destiny.
Season
Episodes
Originally Aired
DVD Release
Season premiere
Season finale
Volume 1
Volume 2
Volume 3
The Complete Season
1
26
13 November 2008
24 May 2009
3 April 2009
2 September 2009
10 March 2010
2 June 2010
Ad blocker interference detected!
Wikia is a free-to-use site that makes money from advertising. We have a modified experience for viewers using ad blockers

Wikia is not accessible if you've made further modifications. Remove the custom ad blocker rule(s) and the page will load as expected.