Diva


Vital statistics
Title
Diva The sorcerer
Gender
Female
Race
Powerful
Faction
Unknown
Health
Fine
Level
High
Status
Nothing
Location
Mnjipoor
Write the first paragraph of your article here.
DescriptionEdit
Diva is a powerful sorceress, but Alex proved her royal magic is stronger than Diva's magic in the Season 1 Finale. 
Diva has orange magic.
Season 1
Edit
Diva started out as a mere servant to Vashan, but she secretly had magical powers and was a powerful sorceress who longed for a claim to the throne of Manjipoor. As revealed in the Season 1 Finale, she was the one who killed the King Of Manjipoor. She also had tried numerous times to kill the former Queen Nefari.
.In the second Season Premire, she returns to Manjipoor, ready to claim her freedom. She still has powerful magic, but she wants to possess the most powerful magic in the world -- Dark Magic. She seeks help from the children of the keeper of dark magic, Zamira and Caleb. Eventually she succesfully contains and controls it, claiming the palace, too. Overall Diva is a dangerous, powerful, evil sorceress capeable of doing horrible things, as leader, and dictator of Manjipoor, -- which she is as of Episode 2-13 where she finally gets dark magic, attempts to kill Alex, takes the palace, and returns to Manjipoor with the book of Dark Magic -the forbidden book of eenook.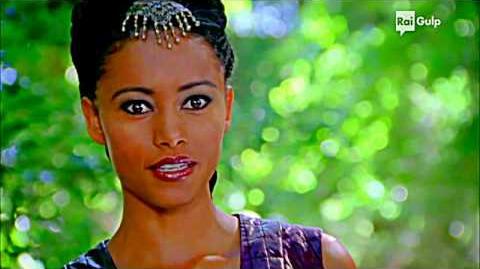 Ad blocker interference detected!
Wikia is a free-to-use site that makes money from advertising. We have a modified experience for viewers using ad blockers

Wikia is not accessible if you've made further modifications. Remove the custom ad blocker rule(s) and the page will load as expected.